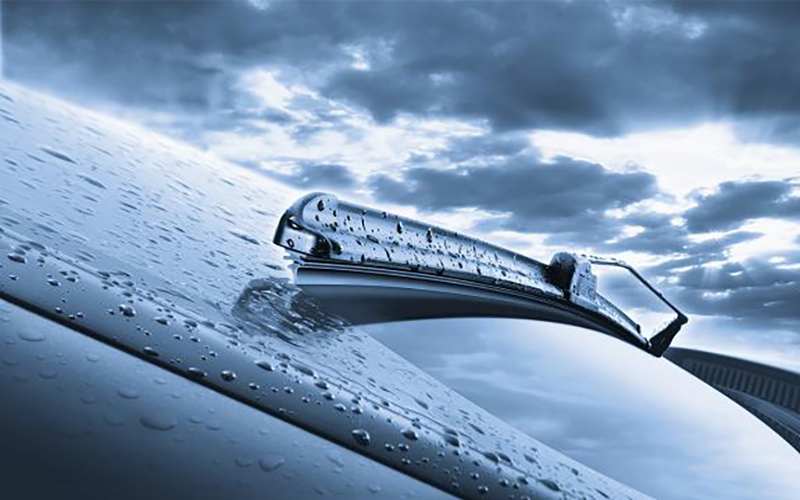 2021, June 23
FUNCTION OF WIPER BLADES

A wiper blade consists of a metal frame with a strip of rubber attached to it. Its purpose is to remove drops of water, dust, and dirt from your windscreen and rear glass, and to ensure good visibility when driving in rainy weather. Even if not being used, over time, the rubber strips are damaged by UV rays, and the frames rust and deform. Therefore, wiper blades require periodic replacement.

GENUINE TOYOTA WIPER BLADES OFFER TWO KEY BENEFITS

• Safety: Genuine Toyota wiper blades are the perfect fit for each Toyota model which results in superior performance.

• Comfort: Genuine Toyota wiper blades make less noise than non-genuine wiper blades.

THE GENUINE TOYOTA WIPER BLADE RANGE

Toyota developed a new range of wiper blades that incorporate the latest technology and trends to deliver to the most pleasurable driving experience possible.

• Use of modern wiping technology

• Universal connector fits a wide-range of wiper arms.

• Exclusive coupler, with twin-point design, for even pressure distribution.

• Available in lengths ranging from 350 -700mm.

RECOMMENDED WIPER BLADE REPLACEMENT?

WHY SHOULD YOU REPLACE WIPER BLADES PERIODICALLY?

Visible signs of wiper deterioration include streaking, squeaking, jumping, unwiped spots, smearing, bent blade assembly and uneven pressure.

THE SOLUTION: Clean the glass and the blade edge and, if you see no improvement, fit new wiper blades.

BEWARE OF COUNTERFEIT PARTS!

They may look the same, but they don't offer the same performance. Genuine Toyota wiper blades that have been specially designed to suit your Toyota.

USING COUNTERFEIT WIPER BLADES

Non-genuine wiper blades are designed to fit numerous car models, so they don't offer the same precise fit as Genuine Toyota wiper blades. Genuine Toyota wiper blades are designed to perfectly fit the contours of your car's windscreen and rear glass.
Back to the list